Are you constantly amazed at your innate ability to always have your home styled to perfection? Me neither. While I'd like to pretend that every room in my house is magazine-worthy, I'd be lying. This past weekend, I was scrolling through Instagram for a little interior inspiration and saw many beautiful family rooms, perfectly planned kitchens, and entrancing outdoor patios. With each new space, I found myself focusing on the power of accessories: a fluffy fern next to the front console, plump pillows and cozy throws atop the sofa, a pretty bouquet of peonies at the bar inviting me over for a cocktail. Many of these rooms have been styled by a professional stager or stylist. I swear they're like Mary Poppins with an endless supply of wooden trays, mirrors, vases, books, and greenery in their bagful of tricks. These finishing touches help set the scene for a life we all aspire to live.
For designers and homeowners alike, accessories are a way to express one's personality. Or, as Michael Kors eloquently states, "I've always thought of accessories as the exclamation point of a woman's outfit." They make your house different from your mom's and your sister's, your neighbors' and your friends'. The best thing about accessories is that when your taste changes, you don't have to replace all your furniture; you simply swap out those tired and dated metallic tassel throw pillows for something that fits your new aesthetic!
Styling truly is an art form. It is about balancing shape, form, line, and design. It requires a certain amount of patience and finesse; multiple trips to favorite home stores, years of collecting, and lots of trial and error. I have spent days styling clients' homes and enjoyed every minute of it. You can too! While there is a bit of magic involved, styling is a science that can be learned and practiced over time. So, clear off your bookshelves, entry tables, and fireplace mantles! Here are my tips for styling like a pro: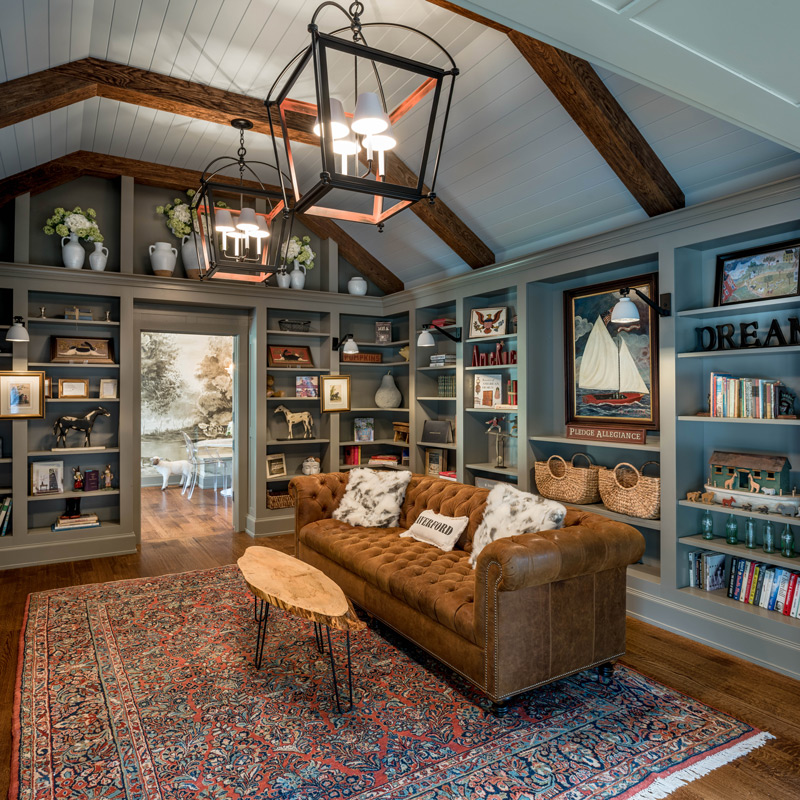 Bookshelves can be an intimidating and tricky spot to style for several reasons. First, there is a lot of surface area to cover. It can very easily feel too heavy, too sparse, cluttered, or boring. The secret is finding balance and adding interest without overdoing it.
Use a mixture of vertical and horizontal book arrangements. For example, blend vertical and horizontal books on one shelf. On another, lay all books horizontally, and on yet another, stand them all vertically. This creates visually interesting lines across the entire space.
Include meaningful photos and artwork on your shelves. Stand them in open spaces and atop book stacks or colorful boxes. You can even lean or hang framed pieces at the back of the bookcase to give your shelves a layered, French antique look.
Pop in some greens! Succulents are great because they add texture and don't require a lot of maintenance. If you have the height, an orchid is always a beautiful addition.
Think sculpturally! Add a mantle clock, a uniquely shaped vase, or a series of ornate containers.
Display personal collections! I have styled many-a-bookcase by dotting in fun figurines, colorful plates, and vintage encyclopedias. Smaller items can be grouped together in a shadow box or tray for visual organization.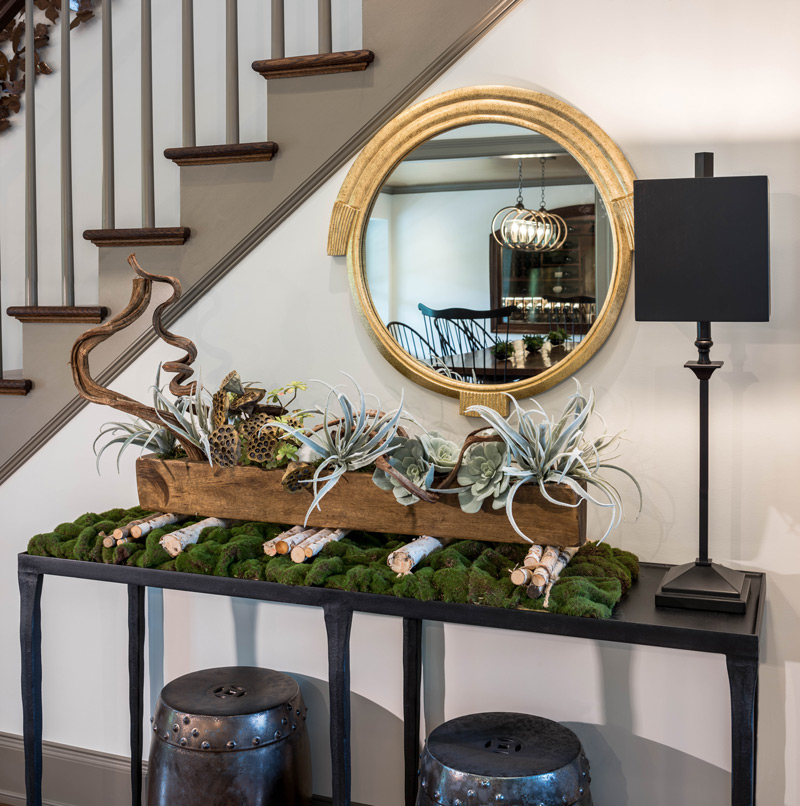 The table in your foyer is not there just to throw keys and collect mail. This piece is the equivalent of a first date, so don't blow it! It should be a beautiful glimpse into your personality and that of your home.
Add a mirror. Hang it above or lean it casually (but securely) on the tabletop against the wall. The mirror will reflect light and help make the room feel larger than it actually is.
Lamps look great on entryway tables because they add height and can be used as a welcoming nightlight. If you have a long entryway console, balance a pair of lamps, one on either end. If the table is shorter in length, an single offset lamp looks great!
A plant or flowers on an entry table is incredibly inviting for you and your guests. Disclaimer: If you can't or don't want to keep up with fresh flowers, do not use fake!
A beautiful sculptural bowl or tray can function as a key and phone drop.
Add something personal, whether it's a favorite piece of artwork, framed family photo, or your favorite vinyl records. This is the perfect place to display and celebrate those cherished items.
The mantle above the fireplace naturally commands attention. If it's too sparse or – how do I say this – ugly, it will command negative attention. What we are aiming for is the wow factor, or at the very least, a tasteful display that garners praise from your design enthusiast mother-in-law. How does one create such a unicorn? By following my simple formula, you will have confidence in keeping your mantle fresh and festive all year long.
The fireplace is already the focal point of any room, so the wall space above a mantle needs a large piece above it to anchor the space. Whether it is a TV (the sad truth in many cases), a large piece of art, or a large mirror, this item is the starting point for the rest of your mantle decor.
Add interest with items of varying height, such as candlesticks, a tall vase, or small lamps.
I love balance, but with mantles, you want to go for asymmetry in order to curate a more layered look. Each side of the mantle does not need to look the same.
Add in a few organic shapes to help soften the hard lines of the fireplace. This can be achieved with a potted plant (seeing the theme of greens yet?), a seasonal garland, or sculptural piece of pottery.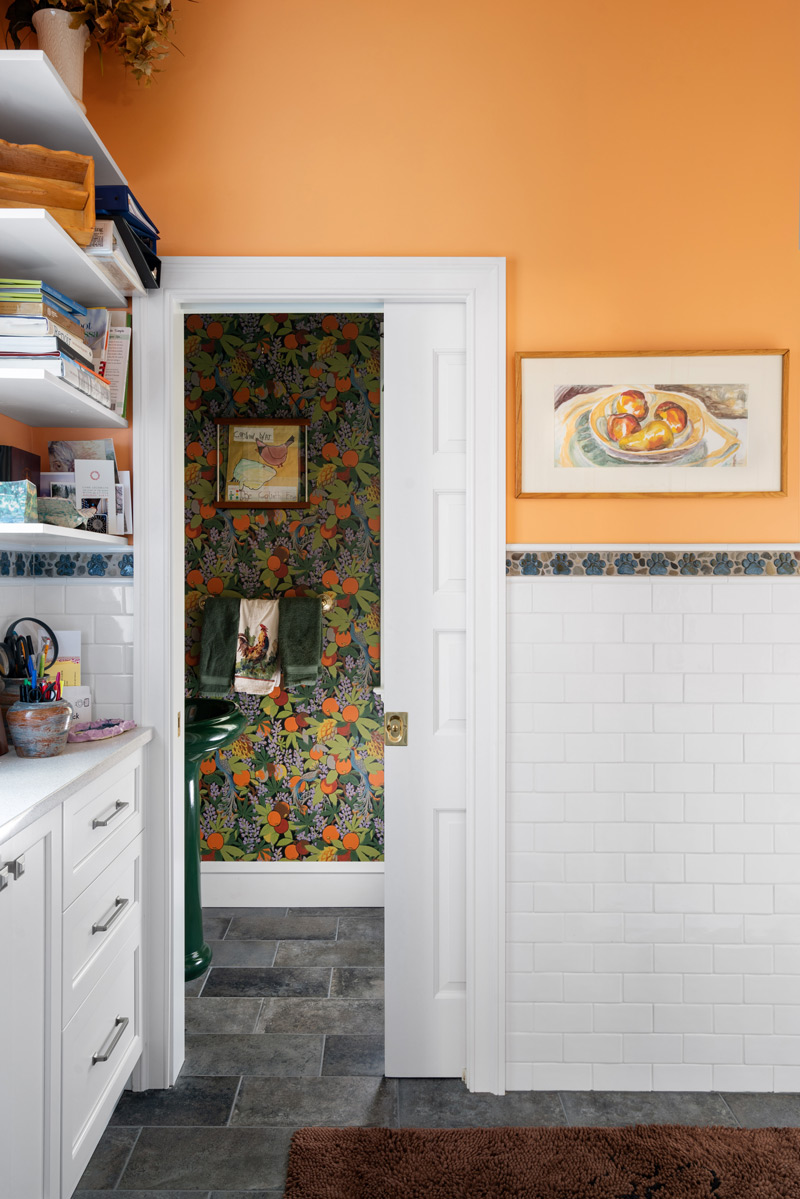 There you have it: my tried and true formulas to styling your home! Keep in mind that styling is a fluid process. When Kelly and I style a home, we take things off shelves and move them around, stand back and look, edit out pieces, add in new items, stand back and look, shift items around, and on and on, until we achieve the desired look. We pull things from all over the house, so don't be afraid to go shopping in your own home before spending tons of money on unnecessary tchotchkes. The holidays are a great time to experiment with your new styling skills so go to town! Feeling stuck? Take a minute to browse through your favorite design publications for some good ol' fashioned inspiration. Above all else, try and have some fun with it. Lord knows we could all use some fun these days.