Chocolate or Vanilla? Coffee or Tea? Apple or Orange? These are decisions that plague us on a daily basis. When it comes to cabinetry, one of the questions I am asked most is, Inset or Full Overlay? Actually, it's more like, "What is the difference between the cabinets in the following two photos?"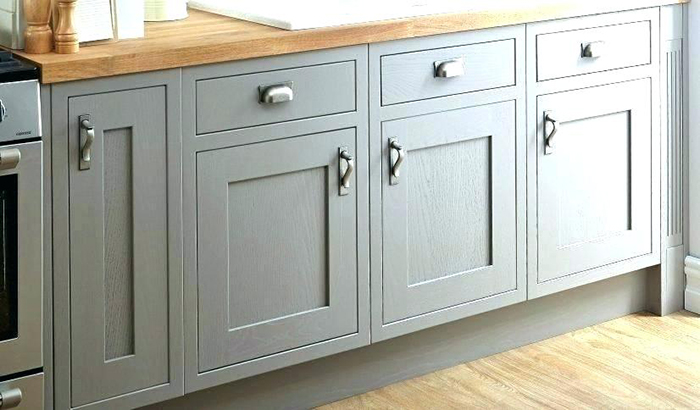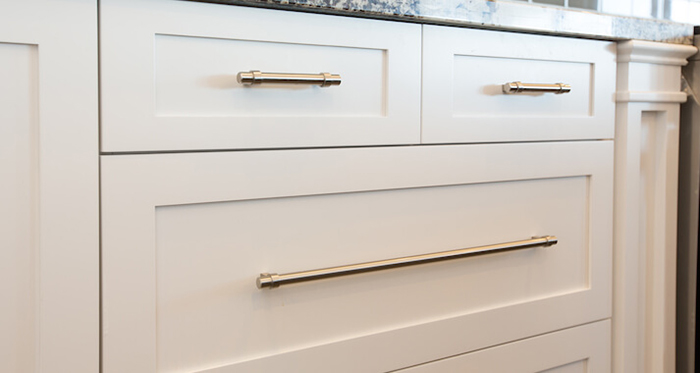 Hopefully, this blog post will answer some of these burning questions that have been on your mind and will set you on a clear path to selecting the right cabinetry for your kitchen or bathroom project.
When choosing your cabinetry construction, there are really only two options to consider: inset or full overlay. One is not better than the other, and both offer endless design possibilities. But each, in my opinion, have their unique advantages. Here are a few key points to help you evaluate which type of cabinet construction is the right fit for your home.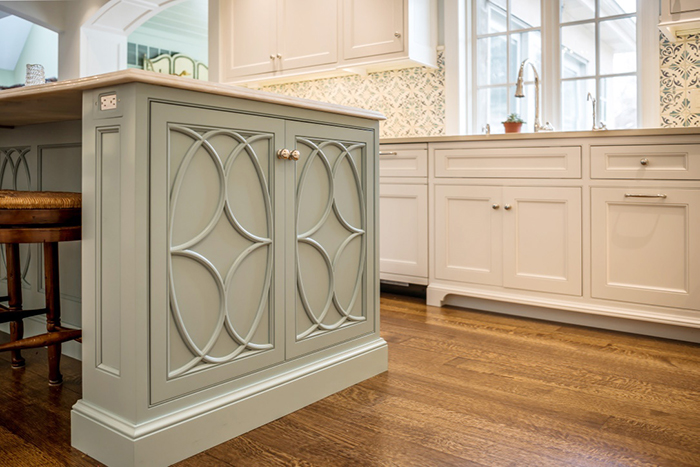 Inset cabinet construction is how cabinetry was originally made in America way back when. It traces back to early artisan cabinetmakers, and many antique pieces of furniture also feature this construction. It has made quite a comeback in the past decade as a highly sought-after look for new kitchens and bathrooms with warmth and character. Naturally, inset cabinetry leans more towards the traditional side of cabinetry design and is used especially when trying to emulate the style of a historical time period.
The cabinet box has something that looks like a picture frame on the front, with 1 ½" stiles (sides) and rails (tops and bottoms). The door then sits inside of that face frame, leaving approximately 1/16" of an inch gap on all sides. The door is then flush with the frame of the cabinet box, hence the commonly used phrase, "flush-inset." Sometimes the frame has a ¼" bead detail applied around the edge of the frame, which adds more detail and dresses up the frame a bit. This style is referred to as "beaded inset". Due to the exposed face frame, inset cabinetry offers either a concealed hinge (hidden) or a more traditional exposed hinge (typically a barrel hinge), which sits proud of the face frame and comes in a variety of finishes.
Due to the precision required to construct inset cabinets, they demand a higher price tag, typically anywhere from 15%-30% more than a full overlay option (discussed below). Inset cabinets also have less interior storage space due to the size of the face frame (1 ½" on each side). The frame of inset cabinetry is constructed out of wood, making them susceptible to expansion and contraction of the frame, which means doors could rub during the humid months. Still, inset cabinetry is highly desirable and can be used to achieve a casual, comfortable look and feel.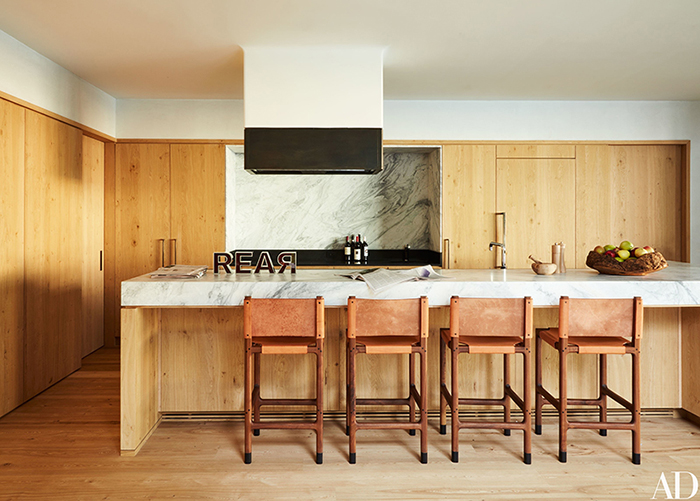 Full Overlay (also called Full Access) cabinetry is a more streamlined way to construct cabinetry. This design was developed in Europe in the 1950's following WWII as a result of the rising cost of lumber. A booming housing market and a need for efficiencies created the perfect environment for more ergonomic cabinetry and hardware development.
Full overlay cabinetry offers a better utilization of space, as it uses the entire carcass of the cabinet and is typically constructed using a much thinner frame of ¾" as opposed the inset frame of 1 ½". In full overlay cabinetry construction, the door sits on top of the face frame, concealing the entire face frame and leaving only the door exposed in plain sight. Because the door sits on top of the frame, this type of construction adds an additional ¾" to the overall depth of the cabinet. Engineered wood products are used more frequently in this type of cabinetry construction for strength, durability, and flexibility in fluctuating temperatures.
Exposed hinges are not available on full overlay cabinets, and decorative hardware is required. Due to the fact that cabinet doors are exposed (i.e. they sit on top of the cabinetry frame), they are more prone to damage. Full overlay cabinetry requires less skill to manufacture and install, which means they are a more affordable option. Full overlay cabinetry leans more modern, stylistically speaking, and is a very popular choice for those hoping to achieve a sleek, chic aesthetic.
Renovation road can be a long, arduous trip full of tedious decisions and endless options.  When it comes to selecting your cabinetry, I hope this post helped steer you in the right direction. I love talking shop, so if this post has sparked your interest, please contact me. I'd love to hear from you!