The housing market has been on fire this year – and for good reason! Mortgage rates are at a record low, and working from home has sparked many families to say "sayonara" to the city and relocate to the burbs. Inventory in the suburbs is low, which means many homes sell within hours of listing. Many of these receive multiple offers and sell over asking price. With so much competition, building a house makes sense for many. But before you sign on the dotted line for that shiny new custom home, be sure you understand what "custom" really means.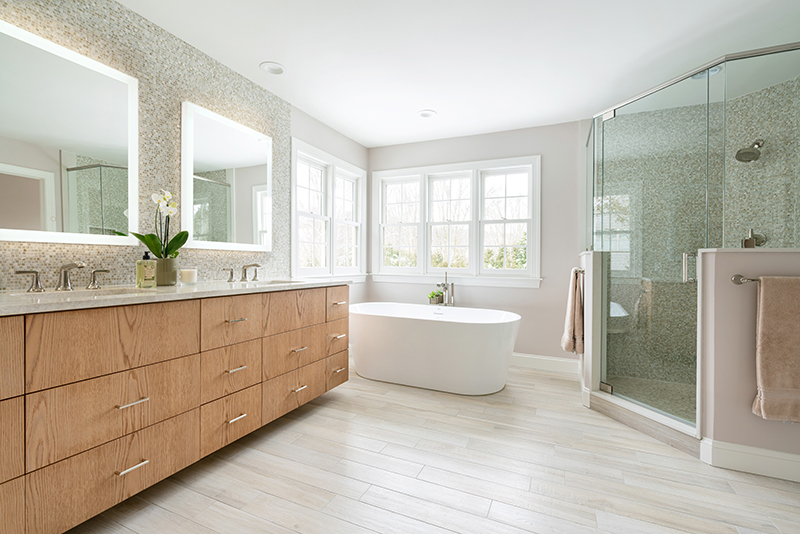 In southeastern Pennsylvania, new home developments are going up left and right. Each development has its own unique features, and oftentimes, prospective buyers have a choice of 3-4 different home styles. Typically, the model home is completed first, and you and your family may walk through and decide whether or not that home and development is the right fit for you. While touring the beautiful model home, you are awed by the space and feel instantly at home. The kitchen is large with ample seating at the island and beautiful ambient lighting. The coffered ceiling in the family room is gorgeous and compliments the natural stone fireplace beautifully. The master suite has a steam shower, large soaking tub, and his and her vanities and closets. Those hardwood floors throughout the house are exactly what you have been looking for. The full bar, media room, exercise room, and extra bedroom with ensuite in the basement have you envisioning large parties and hosting big family gatherings with ease.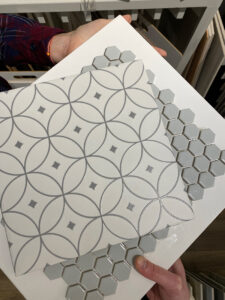 Up until now, the process has been relatively simple and fun, and you feel really good about building your dream home. Once you select your style of home and buy the house, it's time to make selections and put your style stamp on the home. The selections process is typically the part people look forward to the most. The builder sends you to a showroom, and there you will be helped by a salesperson who has all the information regarding your model of home and what the offerings are for that particular home. Around here, we go to Z-Domus, where you can select everything from windows, siding, and roof, to your plumbing fixtures, tile, and door hardware. If you are like many of our clients, you have been pinning and saving ideas to your Pinterest boards for quite some time and cannot wait to select every knob, lighting fixture, and paint color. It's at this point that you can go either one of two ways; make all your selections from the standard offerings, or choose custom finishes.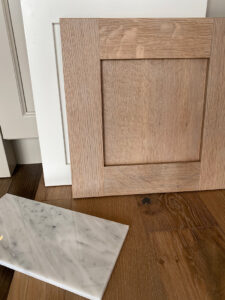 Confused? I was too at first. Here's how it works: You purchase the home for one price, say $250,000. This is the base price of the home, and as long as you stick with the given layout and make no changes to the plans, cabinetry, or plumbing locations, and select everything that is standard, your home will cost $250,000. So what is standard? Remember that model home you walked through and fell in love with? Sorry, none of that is standard and will cost you thousands of dollars in upgrades. That under-cabinet lighting you loved in the kitchen? Upgrade. The coffered ceiling and natural stone fireplace in the family room? Upgrade. The hardwood floors throughout the house that you must have? Upgrade. Steam shower? Upgrade. Oh, and that beautiful kitchen with high end appliances? Upgrade. The finished basement with tons of lighting and entertaining space? Major upgrade. In most cases, the standard offerings are very minimal, and the cabinetry and fixtures included at no extra charge are not at all what you had in mind, and certainly lack the quality and aesthetic appeal you desire.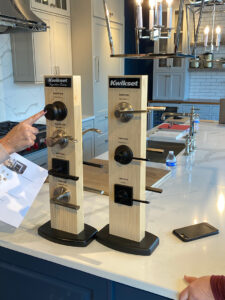 Path #1 is the path of least resistance, and your home will be built quickly and on budget. I have yet to work with anyone who has taken this path, but I'm sure those people exist. Path #2 is typically when we get involved; the client loves the overall style of the home but wants to make some adjustments to the room layouts, cabinetry design, etc. Get your wallet out, because this is going to be expensive! Making any changes to the room layouts, for example adding or moving window locations, changing the location of the kitchen sink, or re-configuring the master bathroom, will make your home more functional but will also cost you a lot of money in upgrades. I have been through this process enough with clients and friends to know how daunting and frustrating it can be. Any change is done with a change order that must be approved and signed off on, which is great for all parties involved. However, simply changing the door swing from a left hinge to a right hinge requires a change order. Path #2 will get you closer to the home you had envisioned, but your $400,000 house is now $800,000.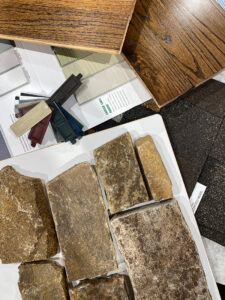 Even if you go the "custom" route, the products offered may still not be the quality you are looking for. The backsplash tile you have your heart set on may not be offered as part of your selections, and if you purchase it on your own, your builder will void any warranty and may not even install it.
My two cents? Do your homework, research the home builder, and talk to folks who have built with them and are happy with their home. Even better, talk to a person who lives in a previous development from that builder for 5+ years and get their feedback. One of the things I hear most often regarding these developments is that the windows are bad (poorly insulated and leaky) and there is an overall lack of craftsmanship. Not all home developers are created equal, and there are some really impressive and quality-driven developments out there. Bottom line, the more information you have upfront, the better.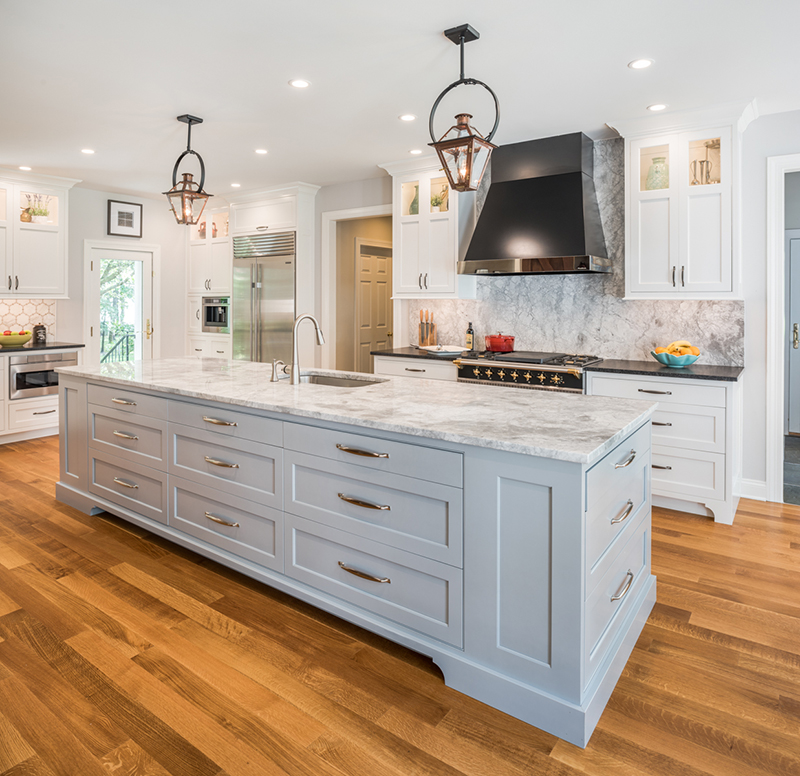 Lastly, unless you buy a plot of land, hire your own architect, and true custom home builder, and build from scratch, your home will never really be custom. Like most things, it's about managing expectations. If all you want is a new home that won't need windows, a roof, and new siding right away, and it fits your family and your current needs, choosing a home in a new development can be the way to go. But if you are looking for a home totally different and unique to your needs and aesthetics, you may want to look elsewhere.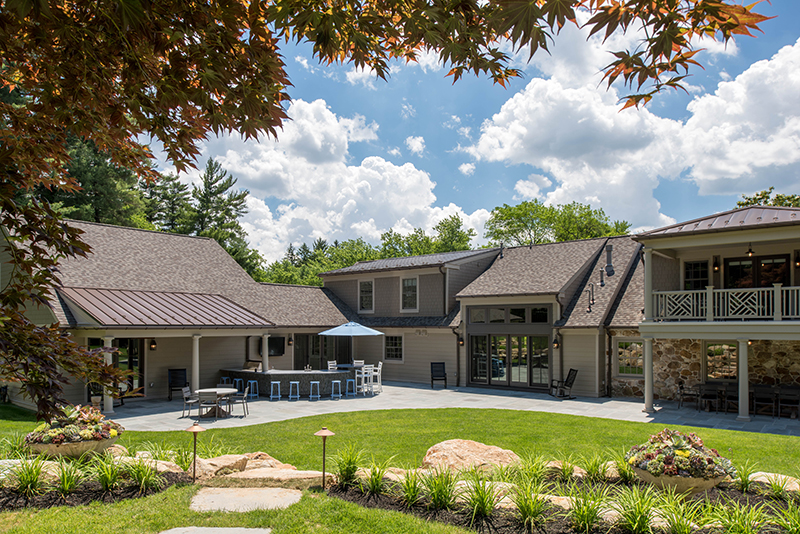 Regardless of the path you choose, don't rush the process. Hire a designer to help you navigate through the insurmountable number of decisions required to build a house and to bounce ideas off of. Your designer will be able to help you determine which upgrades are worth it, and which ones are not worth your hard-earned money. They say it takes a village to raise kids; well, it takes a team to build a home, so make sure you are working with professionals who have your best interests in mind and who understand your goals.
"You can dream, create, design, and build the most wonderful place in the world. But it requires people to make the dream a reality." – Walt Disney